"For Elegance look to the Delicate Past & for Inspiration look to the Humble Future" ~Krystle Kelley
About Me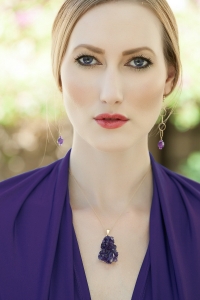 Krystle Kelley is a successful international model with an impressive dossier of client work ranging from runway to commercial appearances.
She has modeled for acclaimed French designer Louis Feraud, cat-walked the runway at the industry's most important events, including LA Fashion Week, New York Fashion Week and El Paseo Fashion Week.
She appeared on the reality series, Underwater Action all across Asia, for which she modeled underwater.
In addition to her established modeling career as well as education in luxury fine jewelry & art,
Krystle maintains this popular blog, and brand; As with every endeavor she undertakes,
Krystle brings to her work extensive knowledge, grace and composure.
She quotes and lives by the motto that;
"A woman is to be a Lady in every essence of the word."
Some of the Common Subjects that Krystle Kelley Blogs about are as follows;
Her Conservatory Garden, being in Bliss, her Delectable recipes, Jetsetting to another adventure, Opulent extravagant things that she finds along the way in her life, the irony of her Humble nature, her Irish & Scottish descendent roots, her Hustle style in her work ethics, and her Happily Ever After on Love & Family.