Its all about pairing Bold Colors together. Peek A Boo Fashion, one of the Designers that started it would have to be Gucci last year then it spread like wild fire. The one thing to know is how to pair bold colors and patterns together, because if you don't know how to pair it could look like a disaster.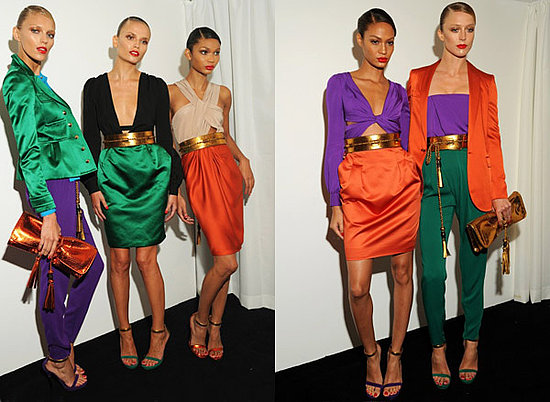 Rules:
Don't be afraid of color, it will accentuate your vibrant personality

Bold colors make you look fun & inviting

Being Bold is being Beautiful

Pick one Bold Color then a Contrasting Color that would compliment each-other.

Stick to only two Bold Colors at a time.

Colors are mood enhancing so choose a color that helps you 🙂

When your confident your sexy & color shows that!

Say good-bye to Beige, Brown & Black. Say Hello to Bright Yellow, Electric Blue, Lime Green, Purple & Carol.
[youtube]http://youtu.be/T4zWSFAn2_4[/youtube]