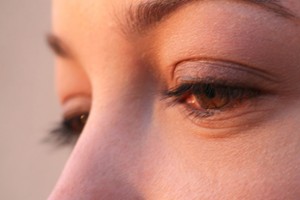 Skin like a model must be exceptional, as it is the canvas for which makeup and fashion design come alive. Getting glowing skin that looks naturally beautiful takes dedication and persistence. The following tips help keep my skin looking fresh and clean for every shoot. While you may get the occasional blemish or breakout, these tips keeps your skin looking your best before and after your photo shoots.
Tip 1: Hydration is Essential
Make it a habit to drink at least eight glasses of water a day. Not only do you need it to hydrate your body, but it is essential for glowing skin. Water brings a full, smooth look to your skin and prevents it from looking dull and ashy. Fill up a water bottle full every morning and bring it with you, whether you are prepping for a shoot or going out for a night in the city.
Tip 2: Invest in Quality Skin Products
Finding the perfect products for your skin takes some investment, but once you find the right products you will be glad you invested in the money.  A gentle cleanser and moisturizer are the two most important elements I always remember to have on hand for a shoot. My cleanser washes away the sometimes heavy fashion makeup that is applied, and the moisturizer keeps my skin silky and soft.
Tip 3: Exfoliation is Your Friend
A good exfoliating scrub, clay mask or fruit peel can tone and tighten the skin. These products help slough off the dead skin, making me look bright and ready to go, even if I am not feeling it. Get glowing skin by regularly involving a exfoliation treatment in your skin regime.
Tip 4: The Sun (and Tanning Bed) is Your Enemy
What SPF (sun protection factor) should you get? 50 or higher. Essentially you are looking for products that contain the ingredients: avobenzone, oxybenzone, titanium dioxide or zinc oxide. These ingredients work the best at shielding your skin from harmful rays. Bring a big hat and glasses if you are shooting outside. Protect your skin at all costs, because the sun can do the biggest damage.
Bonus Tip: Get the Blood Pumping
Regular exercise keeps a body fit and trim, which is a must in the modeling world. However, regular cardiovascular exercise improves your circulation which provides a healthy and natural glow to your skin. Regular exercise means at least 5 days a week for 30 minute increments. Your skin will thank you, and so will your photographers.